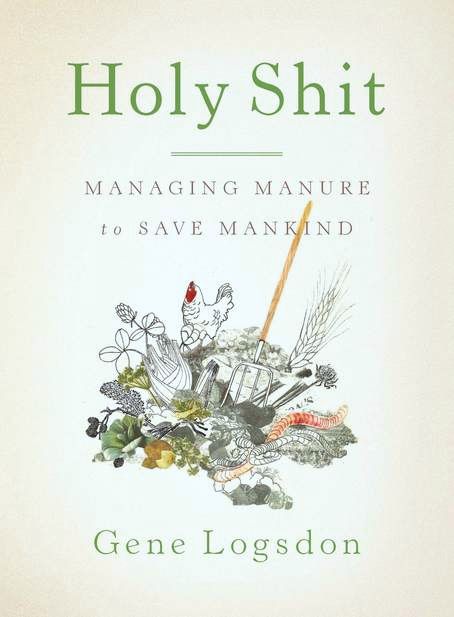 Holy Shit
by Gene Logsdon
204 pages
Chelsea Green Publishing, August 2010
List price:
$17.50

It was so tempting to make light of the title of this book. But I wanted my review of it to be taken seriously, so I'm taking the high road. Besides, no one could do it any better than the author himself.
Few people could make manure sound so amusing and so fascinating, while sharing more than one person should know about it. Logsdon knows his...er...stuff. The title is more than just a play on the irreverent expression - it portends the invaluable and practical information between the covers of this small and easy-to-read book.
Gardeners have long known the benefits that aged manures can impart to their gardens. But as Logsdon points out, we are not making use of them to their full potential. We can learn from our ancestors and from the practices in other cultures and countries. And it's not nearly as disgusting as you might think.
I enjoyed this book to the point that I want to meet this man who knows his shit. I have a feeling he talks like he writes and that's the best kind of book, especially when the subject matter has the potential to be off-putting. It could happen one of these days, if I decide to get in the car and drive the hour and a half to Upper Sandusky, where Logsdon lives. He's practically my neighbor.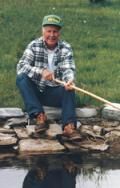 Gene Logsdon
is one of the clearest and most original voices of rural America. He has published more than two dozen books; his Chelsea Green books include
Small-Scale Grain Raising
(Second Edition),
Living at Nature's Pace
,
The Contrary Farmer's Invitation to Gardening
,
Good Spirits
, and The Contrary Farmer. He writes a popular blog at
OrganicToBe.org
, is a regular contributor to
Farming
magazine and
The Draft Horse Journal
, and writes an award-winning weekly column in the Carey, Ohio
Progressor Times
. He farms with his family on thirty-two acres in Upper Sandusky, Ohio.
__________________
The publication being reviewed in this blog post was the sole compensation for reviewing the product. All opinions expressed here are mine. If I like it, I'll say so. If I don't, I'll say that, too.