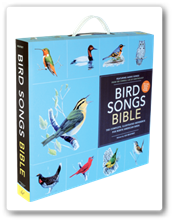 by Les Beletsky, Editor
536 pages
Chronicle Books, October 2010

This is a North American birder's dream - plain and simple. Gardeners will love it, too, for its unsurpassed ability to help identify just about any bird they might see frequenting their gardens. I've used other audio aids to try to identify the birds in my yard and they were time consuming, inefficient, and left me frustrated. Many were not comprehensive enough to include the birds I sought to identify. This is as complete as they come.
Right out of the box (the book and audio player comes in a heavy, decorative box with a plastic handle), I needed no instructions to immediately put it to use, though a detailed guide appears on page 24.
The digital audio player sits to the right of the book, with volume controls and numerical buttons. Bird profiles contain an illustration of the bird - many with both male and female versions - as well as description, distribution, habitat, behavior, and vocalizations data. Each is numbered and when the number is entered into the audio player, a clear recording is played. In addition to an index of common names, there is a checklist where you can tick off those birds that you've observed.
Be warned, this book is
heavy
. Ordering it online will likely incur extra shipping charges, which is understandable. It measures
15 x 14 x 2.3 inches and Amazon lists its shipping weight at 10 pounds. But you'll not find a more delightful, thorough treatment of North American bird identification than
Bird Songs Bible
.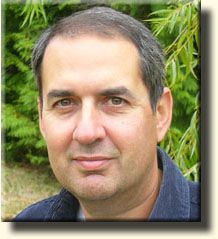 Les Beletsky is a celebrated bird biologist and the author of Bird Songs and Bird Songs from Around the World. He lives in Seattle, Washington.
The Cornell Lab of Ornithology
is a nonprofit institution located in Ithaca, New York. Its mission is to interpret and conserve the earth's biological diversity through research.
__________________
The publication being reviewed in this blog post was the sole compensation for reviewing the product. All opinions expressed here are mine. If I like it, I'll say so. If I don't, I'll say that, too.