by Kathy Guest Shadrack and Michael Shadrack
208 pages
Timber Press, November 2010

When I'm asked to review a book about a topic I love, this can be either good or bad (for the author). Good, because I'm already looking forward to reading it. And bad, because I have such high expectations and sometimes they aren't met. No worries here. It's all good.
Diminutive hostas are rising stars in the perennial world and it's not hard to see why. As presented by the husband and wife team of Kathy and Michael Shadrack in
The Book of Little Hostas
, the case for them is overwhelming. The smaller varieties are versatile, working in the ground, in raised beds, in containers and hanging pots.They're perfect for borders and fairy gardens. As specimen plants, they hold their own.
Little Hostas
profiles 200 of the little guys, including many newer cultivars, with enchanting photographs (all by the authors) depicting their characteristics. The bulk of the book gives suggestions for their use. Included is a section on companion plants that show them off and another details their care. Additional resources are listed for where to find smaller hostas to both view and buy, as well as a list of further reading opportunities.
If you love hostas already, you'll love this book. If you didn't love them before, you'll love this book and little hostas.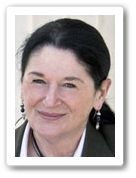 Kathy Guest Shadrack
has gardened passionately in Western New York for over 25 years and has maintained collections of hostas, irises, and daylilies. A former secretary of the American Iris Society, she is currently the secretary of the American Hosta Society.This is Kathy's first book.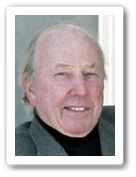 Michael Shadrack is a photographer with more than six thousand hosta images in his library. He is an active member of the British Hosta and Hemerocallis Society and the American Hosta Society, and has assumed leadership roles in both organizations. Michael regularly lectures on hostas in North America and Europe, and is an avid hybridizer as well.
He is the author of two previous books:
Timber Press Pocket Guide to Hostas
and
The New Encyclopedia of Hostas
.
__________________
The publication being reviewed in this blog post was the sole compensation for reviewing the product. All opinions expressed here are mine. If I like it, I'll say so. If I don't, I'll say that, too.