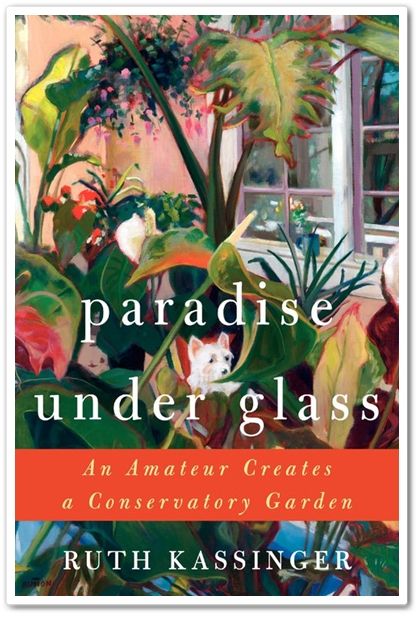 Paradise Under Glass: An Amateur Creates a Conservatory Garden
by Ruth Kassinger
348 pages
William Morrow, 2010
List price:
$24.99
As a book reviewer, many garden books arrive gratis in my mailbox each week, but I purchase many on my own, such as
Paradise Under Glass: An Amateur Creates a Conservatory Garden
by Ruth Kassinger. What piqued my interest in this book initially was Kassinger's desire to have a conservatory. I have one too so I understood; we were kindred spirits.
Ms. Kassinger learned a great deal as she traversed the path from dream to reality and the planning and construction of the conservatory is recounted with all the excitement, frustration and humor that building just about anything can entail. Anyone considering (or dreaming of) doing the same will likely enjoy reading her account while picking up some valuable tips along the way.
But what made this book an even greater pleasure for me to read was the fascinating historical information, including early plant collection, the first Wardian cases,the elaborate glass houses of the 1800s, and more. She deftly weaves the historical and the present, with perfect segues from one to the other.
As a bonus for her readers, Kassinger includes detailed illustrated plans for building a vertical garden like the one in her own conservatory. I would like to have seen actual photographs of her conservatory as it evolved. That evolution taught her some lessons about life, which she also shares with us. A satisfying read.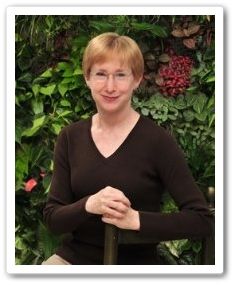 Ruth Kassinger
is the author of a number of award-winning science and history books for young adults. In addition, her science and health writing has appeared in the
Washington Post
,
Chicago Tribune
,
National Geographic Explorer
,
Health
magazine,
Science Weekly
, and other publications. You can find her on
Facebook
or her
website
, as well as on
GreatGardenSpeakers.com
. She lives with her husband in Chevy Chase, Maryland.
_____________________
The publication reviewed here was purchased by the reviewer.