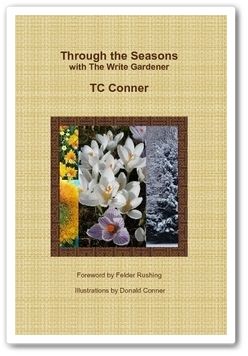 Through the Seasons with The Write Gardener
by TC Conner
146 pages
Linefork Publishing, 2011
List price:
$12.99

Here is a little self-published book that is just the ticket when you want some light reading of a gardening nature. TC speaks in a down-to-earth manner that makes you feel as if the two of you were friends having coffee at the kitchen table. He dispenses gardening advice, but does it in such a manner that you almost don't realize you've learned something by the time you're done reading.
This is a collection of TC's writings from his newspaper column and they're arranged in seasonal order. Full of humor, spirituality, and practicality, they're also punctuated by beautiful black-and-white illustrations by Donald Conner, TC's brother. Writing a book is no small feat and kudos to TC for this accomplishment, but also to his brother, who shares the family's creative talent.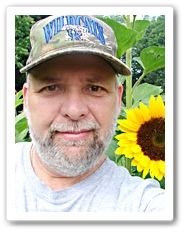 After moving from Kentucky in 1988,
TC Connor
settled in a small town in western Pennsylvania where he lives and gardens on 3½ acres. TC is the gardening columnist for
Allied News
in Grove City, PA and
The Herald
in Sharon, PA. He plays lead and rhythm guitar for Mandolin Whiskey in his spare time.
__________________
The publication being reviewed in this blog post was the sole compensation for reviewing the product. (Actually, I won it in a contest.) All opinions expressed here are mine. If I like it, I'll say so. If I don't, I'll say that, too.