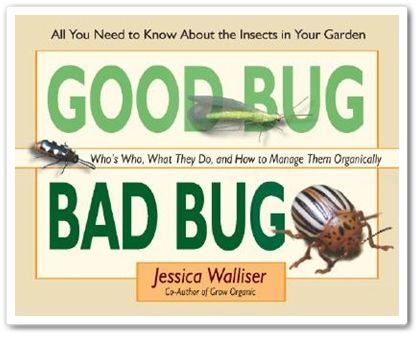 by Jessica Walliser
95 pages
St. Lynn's Press, 2nd Edition, Updated, 2011
List price:
$17.95

The fact that this book is in its Second Edition (Revised and Updated, previous edition 2008) speaks of its popularity and value as a guide for the home gardener when it comes to the love/hate relationship we have with bugs. We struggle with them, knowing that some are good and some are bad, but how do we tell the difference?
Once again, Jessica Walliser gives us the lowdown on 41 of the most common bugs that we come face-to-face with in our gardens. Three new ones have been added as a result of climate change's effect on the insect world and ours. I really like the spiral, vertical format of this book, with its sturdy and coated pages, making it durable enough to take to the garden with you. But besides its physical traits, the information it gives about each insect is thorough enough to give gardeners the confidence to identify the good guys as well as the bad, and how to deal with all of them organically, if we find it necessary.
Hooray for this concise guide that should be on every gardener's reference shelf!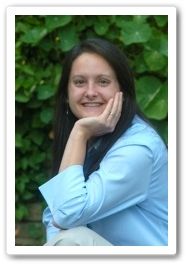 Jessica Walliser co-hosts "The Organic Gardeners" on KDKA radio in Pittsburgh. She is a contributing editor for Organic Gardening magazine where you can read her 'Good Bug, Bad Bug' feature in each issue. Her column 'The Good Earth' appears weekly in the Pittsburgh Tribune-Review and she is a regular contributor to Urban Farm, Popular Farming, Hobby Farms and Hobby Farm Home magazines.
by Nancy Gift
95 pages
St. Lynn's Press, 2011
List price:
$17.95

With the successful format of
Good Bug Bad Bug
, Nancy Gift tackles that other nemesis of gardeners everywhere - the weed. Every garden has them and Gift sorts them out for us - 43 of the most commonly found.
At first glance, I cringed when I saw a couple of weeds listed as good, when they clearly are not good in my garden. But Gift expects that reaction and says so. Disagreement over what constitutes a weed has been going on for a very long time. But as the subtitle says, some deserve a second chance and Gift explains why. Mostly it's about changing our habitual and cultural thoughts and being open to seeing the attributes of what we think a weed is.
Take purslane, for example. Purslane grows easily in my northwest Ohio gardens and is a nuisance to farmers. But in some cultures, it's highly prized for its edible properties. It's gaining in popularity in this country as well, and after seeing it sold in a farmer's market in Seattle this summer, my view is changing. Weeds are plants too, and Nancy Gift helps us sort them out organically, even including recipes to make use of them on the dinner table.
Again, the spiral binding and coated pages make this a book that will stand up to practical use.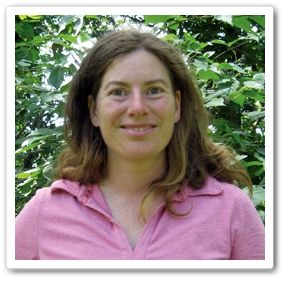 Nancy Gift is an assistant professor of environmental science and acting director of the Rachel Carson Institute at Chatham University in Pittsburgh, Pennsylvania, where she lives with her husband, two daughters, four chickens, one cat, and a lawn full of many beloved weeds.
__________________
The publications being reviewed in this blog post were the sole compensation for reviewing the products. All opinions expressed here are mine. If I like something, I'll say so. If I don't, I'll say that,too.