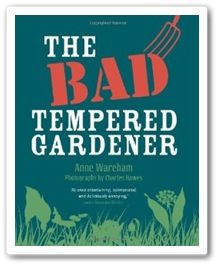 The Bad Tempered Gardener
by Anne Wareham
168 pages
Frances Lincoln Limited, 2011
List price:
$24.95

Having interacted with Anne Wareham on Twitter and observed many other conversations there, I really thought I'd thoroughly love her book,
The Bad Tempered Gardener
. I enjoy her sharp wit and her sometimes blunt frankness. But I can't exactly say the same for her book. Perhaps the title set my mood as a reader, too.
I got into the spirit of things as I read the first few chapters, but by halfway through, I was growing weary of her not liking this or not liking that. I appreciate her honesty about gardens and gardening. I agree with many of her observations and don't with others. But by the time I had six or so chapters to go, I found myself doing some self-talk to finish the book.
Perhaps because I'm a glass half full kind of gal, this just wasn't the book for me. I mean no disrespect when I say it was just a bit
too
bad-tempered for me. I was warned, after all. But it wasn't just the negativity; it was also the expounding on things when the same thing could be said in half the words.
Wareham and her husband Charles Hawes have created a garden of genius in the reflecting pool and wavy hedges. Brilliant. To her credit, she gives many points for gardeners to ponder and we would all do well to do a little more independent thinking, as she does.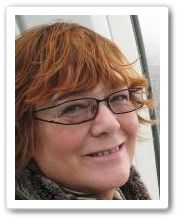 Anne Wareham
has been living and gardening in the Welsh borders with her husband Charles Hawes for over thirty years. She has written occasional pieces for the
Financial Times
on gardens since 1998 and accompanying articles to Charles Hawes' photographs in magazines such as
The English Garden
and
Gardens Illustrated
. She contributed a chapter to the Frances Lincoln book
Vista
and is a founder member of
thinkingardens
, set up with the support of the RHS to encourage and develop a broader, more enquiring attitude to gardens.
__________________
The publication being reviewed in this blog post was the sole compensation for reviewing the product. All opinions expressed here are mine. If I like something, I'll say so. If I don't, I'll say that,too.